Students are therefore advised to check their results accordingly.
FCE special, Oyo acceptance fee payment procedure for 2020/2021 session
All candidates who have been offered Provisional Admission into the College for the 2020/2021 NCE Programme are hereby informed that the payment of Acceptance Fee and I.C.T training programme has commenced.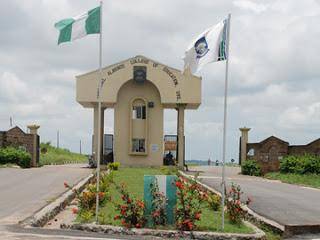 Payment Procedure:
The candidates are to pay a non-refundable N8,000.00 acceptance fee and N5,000.00 I.C.T training fee using the approved payment modes on the College portal (www.nce.fcesoyo.edu.ng) within two weeks.
How to pay acceptance fee at Any Commercial Bank.
Step 1. Click Here To Generate Remita Retrieval Reference RRR Payment Invoice Slip
Step 2. Choose '2020/2021 ACCEPTANCE FEE' as service type and ensure that your payment information items are carefully filled)
Step 3. Print the Remita Retrieval Reference RRR Payment Invoice Slip
Step 4. Go To Any Commercial Bank Branch With RRR Payment Invoice Slip To Make Payment Through Remita Payment Platform
How to pay acceptance fee Online
Step 1. Click Here To Pay Online Through Remita Platform
Step 2. Choose '2020/2021 ACCEPTANCE FEE' as service type and ensure that your payment information items are carefully filled)
Step 3. Print the Remita Retrieval Reference RRR Online Payment Receipt