Ede Poly reschedules screening for HND applicants, 2020/2021
This is to inform HND applicants of the Federal Polytechnic Ede who were unable to complete their CBT examination due to network issues or any other issue, that the exam has been rescheduled for them on the following dates:
Thursday, March 4, 2021 , You have been rescheduled for Friday 5th – Saturday 6th March 2021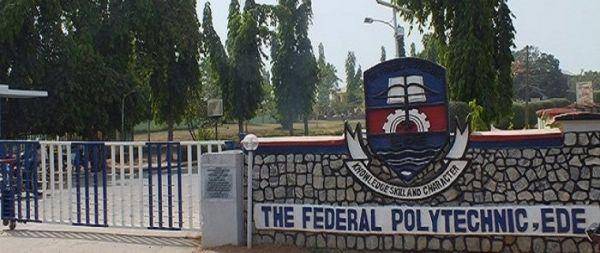 Monday March 1, you have been rescheduled for Monday 8th – Tuesday 9th March 2021.
Tuesday March 2, you have been rescheduled for Wednesday 10th -Thursday 11th March 2021
Wednesday March 3, you have been rescheduled for Friday 12th – Saturday 13th March 2021.
This reschedule is for only those who has not completed their screening test.
Any candidate that has submitted or completed the screening exercise is not ELIGIBLE to participate in the rescheduling.
CANDIDATES ARE REMINDED THAT THEY ARE BEING MONITORED VIA WEBCAM AND EXAMINATION RULES SHOULD BE STRICTLY FOLLOWED.
For assistance before and during the test, contact the following numbers on WhatsApp ONLY 0808 574 6108, 0706 123 0735(NO CALLS) or email: ict@federalpolyede.edu.ng