Allan & Nesta Ferguson Scholarships At University Of Sheffield, UK 2021
In collaboration with the Allan and Nesta Ferguson Charitable Trust and the Sheffield Institute for International Development, the University Of Sheffield, UK is offering 3 scholarships to international students from developing countries who are willing to undergo a degree program at the University Of Sheffield, UK
There are four scholarships available to academically strong individuals from developing countries. Each scholarship offers the following: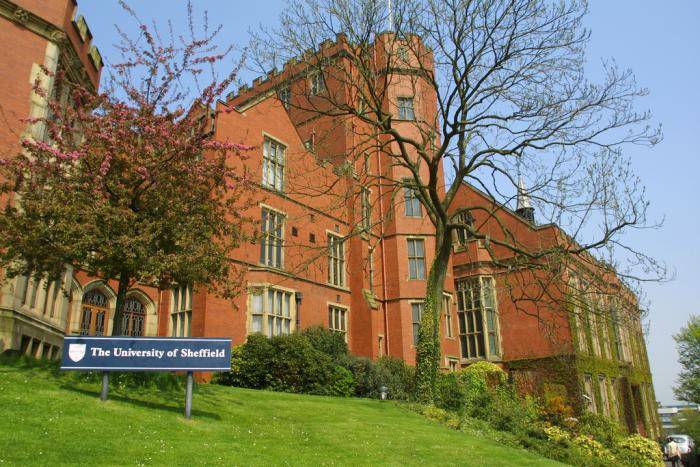 A full tuition fee waiver
Maintenance for University accommodation and a monthly stipend
Application Deadline: 30th April 2021
Eligible Countries: 
Afghanistan
Angola
Armenia
Bangladesh
Benin
Bhutan
Bolivia
Burkina Faso
Burundi
Cabo Verde
Cambodia
Cameroon
Central African Republic
Chad
Comoros
Congo
Côte d'Ivoire
Democratic People's Republic of Korea
Democratic Republic of the Congo
Djibouti
Egypt
El Salvador
Equatorial Guinea
Eritrea
Ethiopia
Gambia
Georgia
Ghana
Guatemala
Guinea
Guinea-Bissau
Guyana
Haiti
Honduras
India
Indonesia
Kenya
Kiribati
Kosovo
Kyrgyzstan
Lao People's Democratic Republic
Lesotho
Liberia
Madagascar
Malawi
Mali
Mauritania
Micronesia
Moldova
Mongolia
Morocco
Mozambique
Myanmar
Nepal
Nicaragua
Niger
Nigeria
Pakistan
Papua New Guinea
Paraguay
Philippines
Rwanda
Samoa
Sao Tome and Principe
Senegal
Sierra Leone
Solomon Islands
Somalia
South Sudan
Sri Lanka
Sudan
Swaziland
Syrian Arab Republic
Tajikistan
Tanzania
Timor-Leste
Togo
Tokelau
Tuvalu
Uganda
Ukraine
Uzbekistan
Vanuatu
Vietnam
West Bank and Gaza Strip
Yemen
Zambia
Zimbabwe
Eligible Field Of Study:
Type: Masters
Number of Scholarship: Three (3)
Value of Scholarship: Each Allan and Nesta Ferguson Scholarship covers tuition fees in full and provides a maintenance grant, the total value of the scholarship is £30,555.
Duration of Scholarship: For one year
Eligibility: 
Applicants must be citizens of the above-mentioned countries.
Applicants must have completed their bachelor's degree program.
Applicants must have applied for a course of study at the University of Sheffield.
Applicants must be classified as overseas for tuition fee purposes.
Applicants must be self-funded to receive this award
Application Process: Once you have applied for a course of study, you will be automatically considered for this scholarship.
Please use the postgraduate online application system to submit your application for an eligible course.
Visit The Official Website For More Information