Benue State Meets With Stakeholders to Deliberate on School Resumption
Benue state government has met with education stakeholders to deliberate on modalities to be put in place for the safe reopening of schools after the COVID-19 lockdown.
The Commissioner for Education, Prof. Dennis Ityavyar revealed that the meeting is to enable the government get sincere suggestions from key stakeholders as regards safety protocols to be implemented by institutions of learning.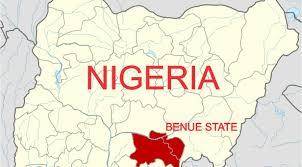 The resolve of the deliberation was for schools to make adequate provision of handwashing facilities, thermometers, and face masks at the schools' gates, hostels, classes and offices. The meeting also decided on the sanitization of all school premises.
The modalities further emphasized standard maintenance of hygienic practices as well as proper social and physical distancing in classrooms and restaurants.
Present at the meeting were the Commissioner for Health and Human Services, Vice-Chancellors of Universities, Rectors of Polytechnics and Provost of Colleges of Education. Others include the Heads of Education agencies and Directors in the Ministry of Education.