90% of Ministry of Education Staff in Ghana test Positive to COVID-19
Ghanaian minister of education Matthew Prempeh, has disclosed that about 90 percent of staff of the ministry of education have tested positive for Coronavirus. The minister revealed this while responding to questions from journalists at the University of Ghana Medical Center where he was admitted.
According to Prempeh, a mass testing was carried on staff of the ministry after his result came back positive the second time. Out of the 50 staff tested, 45 tested positive for the virus and were not showing symptoms of the virus.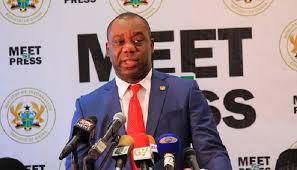 He narrated the experience as unpleasant and wouldn't wish it on his worst enemy.